#1 SMS Receiver App
Receive SMS Online 24/7
AnonymSMS is a totally free online service whereby you can receive SMS messages online, without the need of inputting your own mobile/cell number. Better yet, these temporary numbers are all based on real SIM numbers, and means you will be able to view any and all information received by this number online.
Top 10 Temporary Phone Numbers in 2023
| Number | N of SMS | Country | Date publish |
| --- | --- | --- | --- |
| +447769719973 | 3967 | United Kingdom | 2023-11-28 11:14:44 |
| +995571087084 | 364 | Georgia | 2023-12-08 17:42:29 |
| +16462066044 | 6497 | United States | 2023-12-05 09:32:56 |
| +4915216470691 | 5921 | Germany | 2023-10-22 05:24:19 |
| +447341495347 | 444 | United Kingdom | 2023-12-08 09:35:47 |
| +995571210768 | 839 | Georgia | 2023-12-06 12:07:34 |
| +995571208893 | 1109 | Georgia | 2023-12-02 13:11:11 |
| +380977623096 | 2364 | Ukraine | 2023-07-05 07:16:40 |
How to Receive SMS Free in 2023
1. Choose the number you require
Go to our website, and choose the number from any country you wish to use.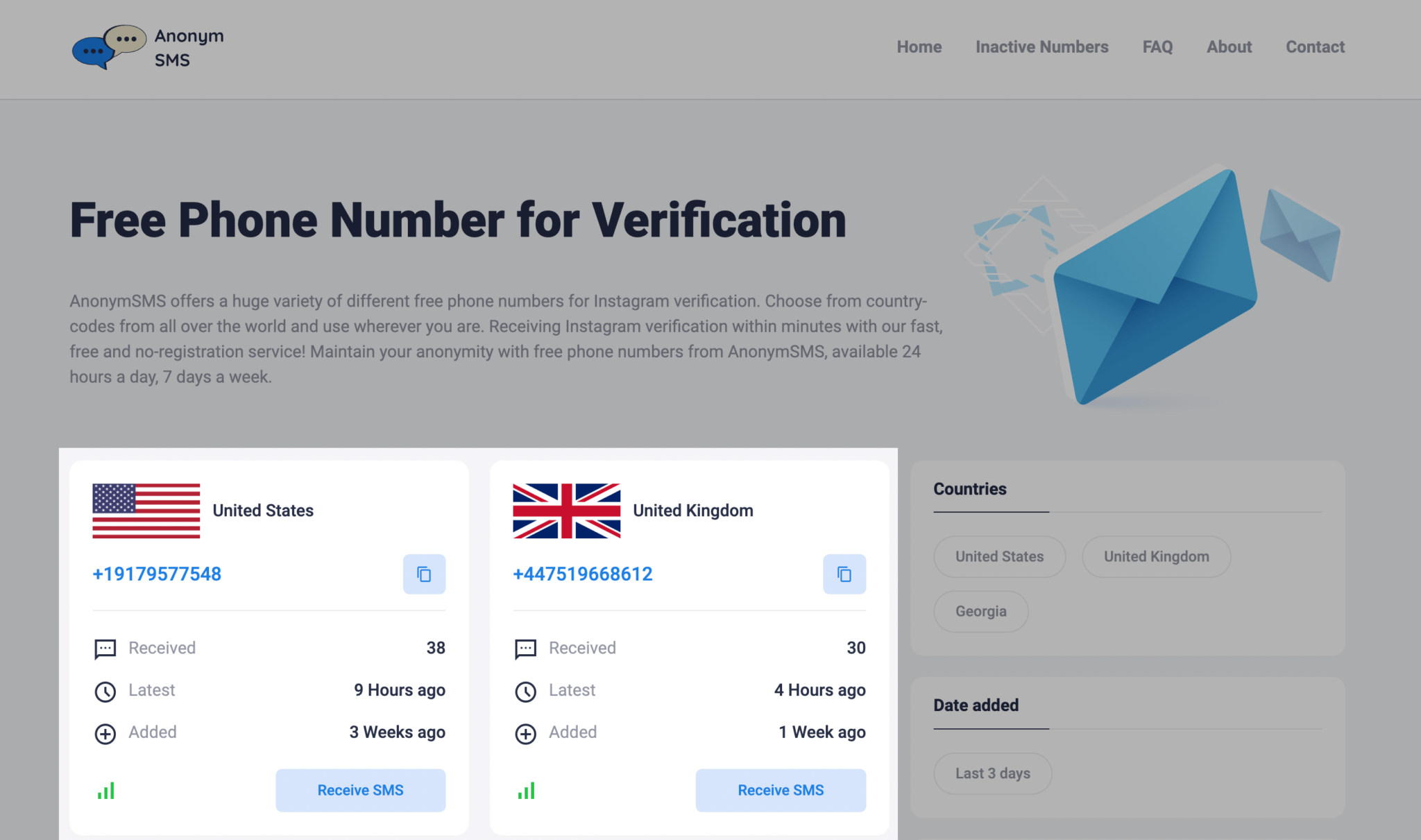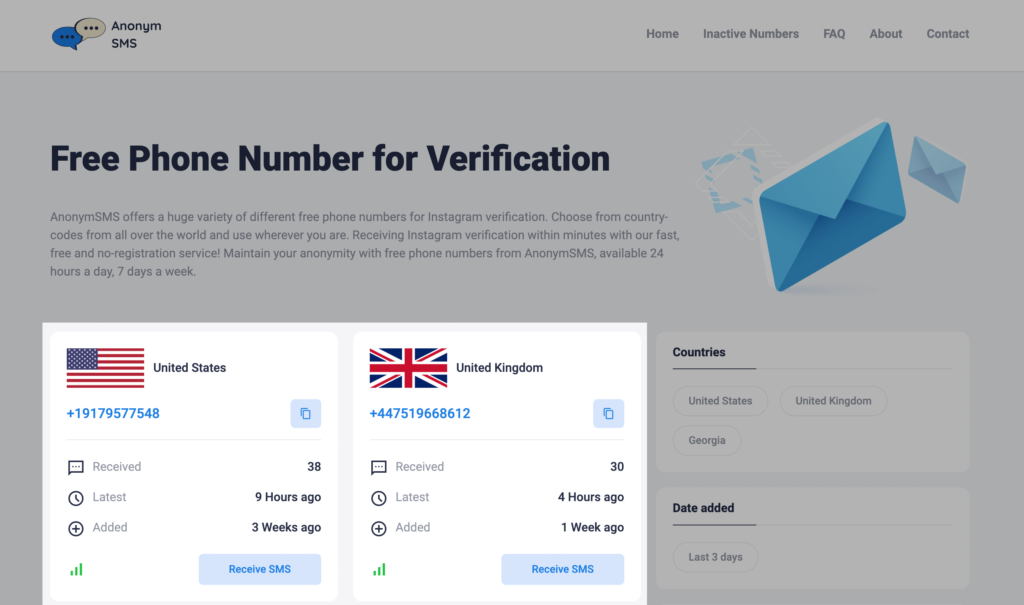 2. Input the number where you need to register
Once you have chosen the number, input it wherever you need to register.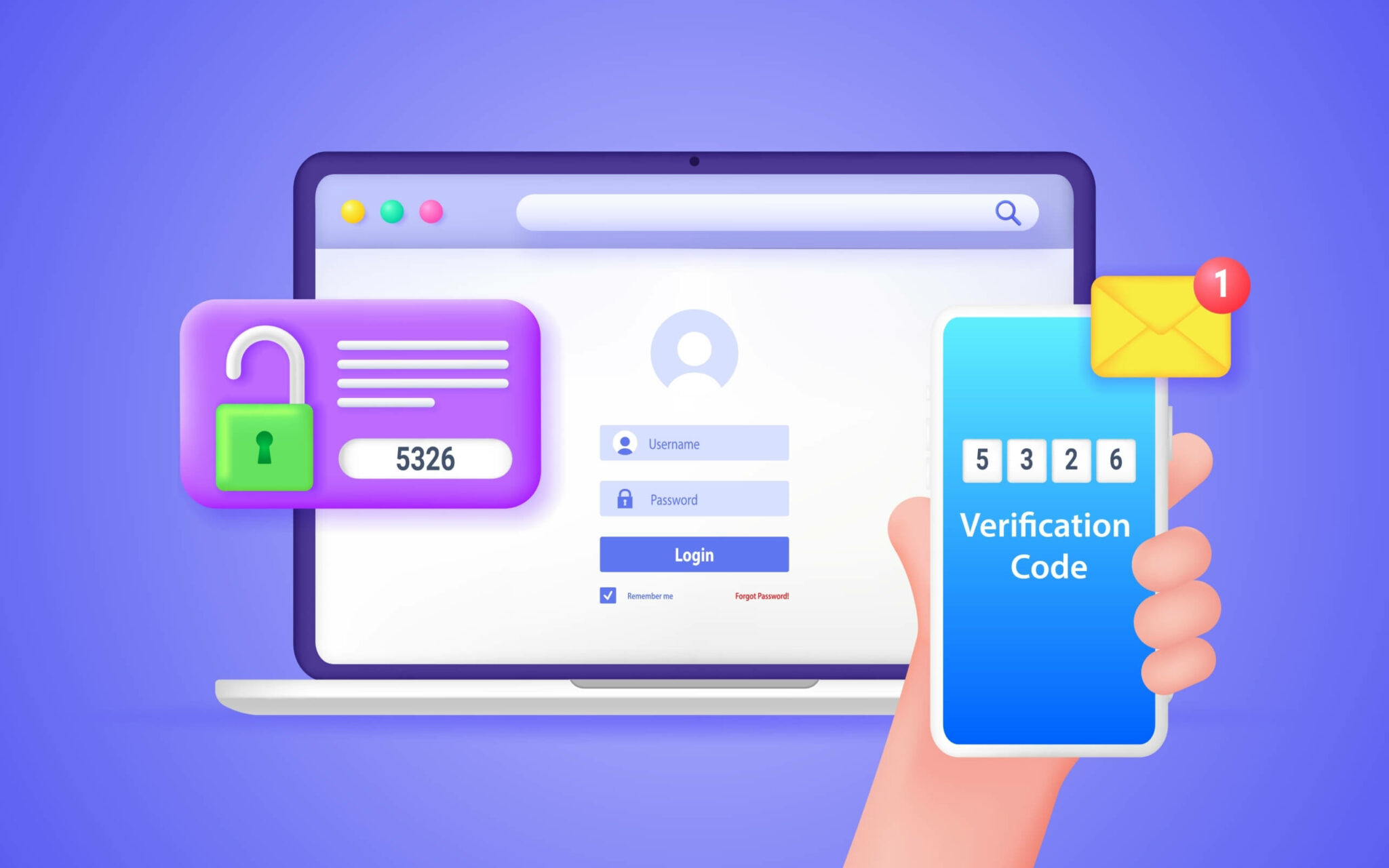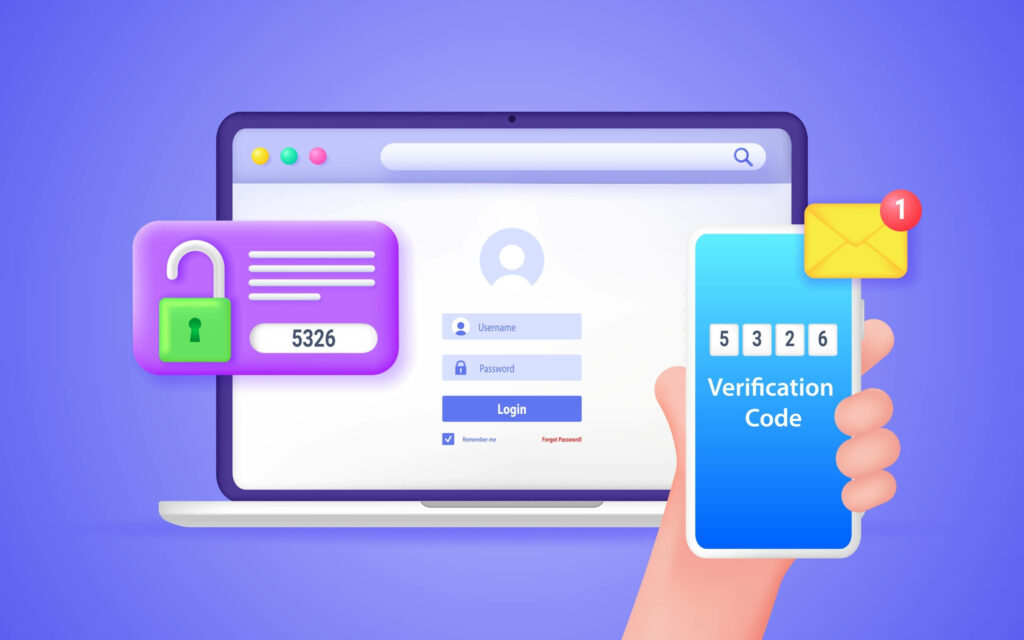 3. Wait for the reply
Wait for the reply to pop up on our website under the number you've chosen to use.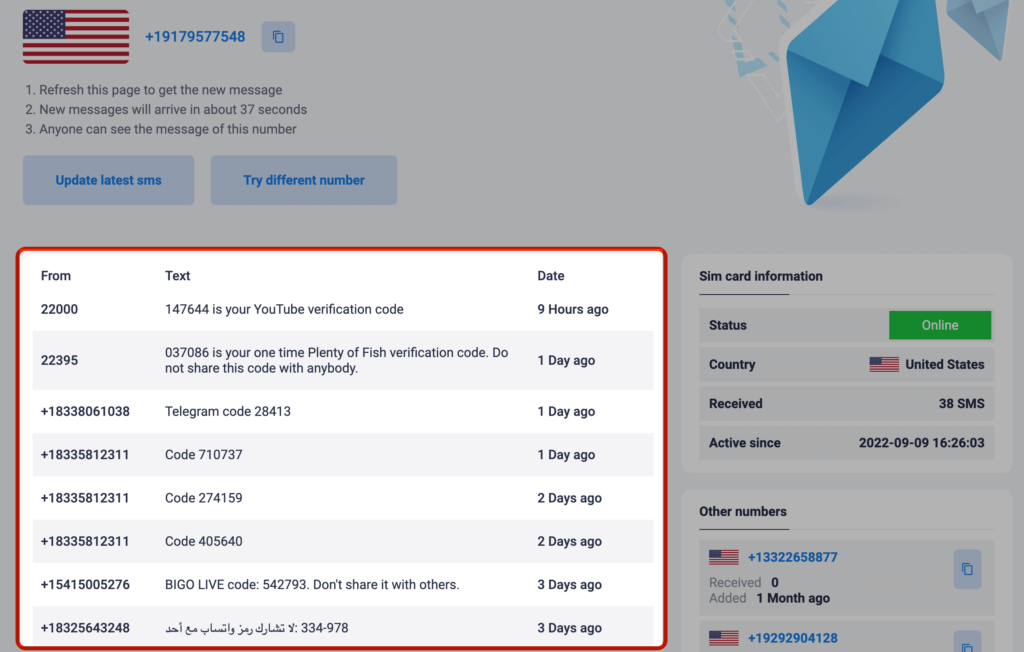 4. Refresh the page
If the reply doesn't appear, simply click on update latest SMS
It might take from 2-180 seconds to receive your SMS – then you're good to go

How to Use AnonymSMS – Video Tutorial
How To Receive Text Messages Online
AnonymSMS is super easy to use. Just choose the number and country you require, input the number instead of your own, and wait for the reply to pop up on our website under the number you chose to use. You'll need to refresh the page after about 30 seconds to see the reply. Anyone can use and access the messages from this number – from wherever you are in the world. 
Registration Free – Receive SMS Online In Seconds
With the world now mostly using their mobile devices for browsing (up 51.3% compared to desktop in 2016 and on the rise, according to FastSMS), so many of us are asked to input our mobile/cell number for verification purposes. Whether it's for social media platforms such as Facebook, Insta, TikTok, or for online dating or chat apps such as Whatsapp or Viber, you can't do much without being asked to input your number. AnonymSMS offers a TOTALLY free SMS receiving service, meaning you don't have to put your own number in to use whatever service it is you're trying to access. What's more, there's no need to register! Just choose the number and country you require and the altermated message with your verification code will arrive on our website in seconds. 
Advantages If You Receive SMS Online
There are so many advantages of using a temporary phone number for SMS messages online! Below is a list of just a few.
Maintain your privacy – avoid sales calls and texts (companies will not have your number as you'll input a temporary phone number instead) 

No need to worry about mobile signal strength – all you need is an internet connection or WiFi 

Reduce your number being associated with every digital account you hold

Use for anything you need verification for online – Gmail, Facebook, WhatsApp, Tinder and more

Numbers listed on this site are made inactive periodically to take away the risk of any fraud or illegal activity
Receive SMS Online For Any & All Services 
Use AnonymSMS for any online service you require, including:
Social media platforms: Facebook, Instagram, Twitter, LinkedIn, TikTok & more

Chat apps: WhatsApp, Viber, Telegram, Messenger 

Dating apps such as Tinder 

Email services like GMail & Outlook

To demonstrate which country you're in (or are claiming to be) to access services such as Netflix or Prime Video
Are The Numbers Listed On AnonymSMS Temporary?
First off, messages are usually received within seconds. Just refresh the page to access it. All of the virtual numbers used and displayed will become inactive after some time, at which stage you'll be able to select a different number to use. You'll be able to see whether a number is active or inactive easily when you click on it. New numbers are also added on a daily basis. 
How Else Can You Benefit From SMS Receive Online?
In this day and age, your mobile number can be used as a means of tracking you and your activity. Think of it this way – if you use your own number for each and every new account you create, this will, in turn, link every digital account you have, to you. But this doesn't have to be the case. You can get around this by putting certain rules in place such as never giving out your personal mobile number to anyone except for close family and friends. This way you'll drastically reduce the risk of receiving marketing calls or messages. Use a temporary phone number for an SMS verification service for things like selling online, either via Facebook Marketplace or any other platform, managing any sales or lets you may have on AirBnB, if you're looking for a job and using an online agency, for online dating or anything else that requires verification codes. 
Access Numbers From The US, The UK, Europe and More
Maybe you need a country-specific number for whatever it is you require verification for. Maybe it's to register with Uber in London, or Netflix in San Fransisco – select the country you require and then choose any number you want. The problem is that you may be unable to register with any of these services if your number is not local to that country. This poses a problem if you've decided to keep a foreign number whilst abroad. Choosing AnonymSMS also means that you'll maintain a better level of privacy. Anytime you submit your own mobile or cell number as a means of verification leaves you open to sales and marketing calls or messages. This is especially apparent in the US and the UK, where numbers are passed on or even sold for marketing purposes. Eliminate this hassle by using a temporary phone number! 
So I Can Receive An SMS On A Number From Any Country I Choose? 
Absolutely. Select the country that you need to receive an SMS to, and there will be a list of temp phone numbers for you to choose from. You can do this wherever you are across the world, regardless of whether you are in that country or not. You'll then be able to input this number into whichever service you are trying to use or sign up to, and a few seconds later (after refreshing the page), you'll receive the relevant SMS. Using a fake phone number for verification ensures your privacy and security. 
Totally Free Phone Number For Verification
Access all of the numbers you need for free phone verification. The numbers we use are made inactive after some time, with new ones being added daily. Use a temp SMS for any verification service you need, all at the click of a button! If you use a disposable phone number on our site, you'll be able to access the SMS almost instantly, meaning you don't have to input your own number. 
| | |
| --- | --- |
| 🔷 Min time to receive SMS | from 1 seconds |
| 🔷 Price of received SMS | $0 |
| 🔷 New numbers added | 2 times a week |
| 🔷 Max SMS number | 80455 |
Customer Reviews
#1 SMS Receiver App - Listen to our Customers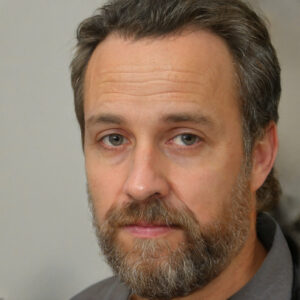 Leroy, GA, US
So I tried 3 times to have a verification SMS sent from Craigslist to my phone number but I didn't receive anything. After some frustration, I typed in a number from AnonymSMS and voila! 20 seconds later I had my verification code. Would definitely use this service again!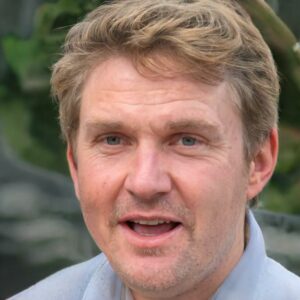 Geoff, Bristol, UK
Okay so these guys are real game changers. I've used their service a few times and the SMSs are always received really quickly and there's never any system glitches. A lot of the other sites are really lagging and slow, so yeah, I highly recommend using them!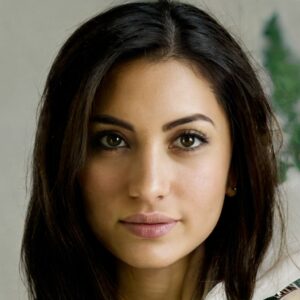 Julia, PA, USA
I felt I wanted to leave a review because AnonymSMS really goes a step above the rest – why? Because they literally ALWAYS have available numbers, unlike some of their competitors who have numbers that are burned and overused.