Disposable Phone Numbers with 5001 – 7000 SMS Received
Looking to use a disposable phone number online but with 5001 – 7000 SMS received so you know the number isn't overturned? AnonymSMS is a perfect choice. It is absolutely free to use any of our numbers and none of them will have more than 7000 SMS received, meaning your SMS verification will be received quickly and without any delay at all. Use any online service as many times as you need. No personally identifiable information is required whatsoever.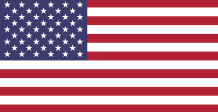 United States
schedule
Latest
2 Minutes ago
add_circle
Added
3 Days ago

Germany
schedule
Latest
38 Minutes ago
add_circle
Added
1 Month ago
Top Disposable Phone that Received 5001 - 7000 Messages
| Number | N of SMS | Country | Date publish |
| --- | --- | --- | --- |
| +447775441316 | 3773 | United Kingdom | 2023-12-01 16:38:43 |
| +447341495347 | 444 | United Kingdom | 2023-12-08 09:35:47 |
| +16462066044 | 5946 | United States | 2023-12-05 09:32:56 |
| +380977623096 | 2364 | Ukraine | 2023-07-05 07:16:40 |
Why Use Disposable Phone Numbers with 5001 - 7000 SMS Received?
You may think it's as simple as choosing a number to use online and going with it. But, unfortunately, it is not that simple. A lot of other disposable phone number websites have some issues with overburning. This is when too many messages have been received on one number, resulting in it being very slow to receive messages. If it gets to a certain stage, the message may not even be received at all. It's for this very reason that we make sure that not a single number on our website has more than 7000 SMS messages received, meaning there will never be any delays when it comes to receiving your SMS, and it will always be delivered within a matter of seconds.
How Often Are New Disposable Phone Numbers Added?
To keep on top of the fact that we never let a number reach more than 7000 messages received, we make sure that we make numbers inactive when they reach this number. This means that there is 0 chance that you'll have a problem with receiving your SMS. Because of this, we make sure that new numbers are added on a daily basis, meaning you'll never run out of choice when it comes to having disposable numbers to use. Essentially, you can access a new number each and every time you use our service.
Is It Free To Use Disposable Phone Numbers with 5001 – 7000 SMS Received?
While many other SMS online websites charge to use their services – either by means of a paid subscription or a free trial that inevitably requires your card details and will charge you per use after the trial has ended – AnonymSMS does not. Sound too good to be true? We're not kidding! We don't believe in trick tactics to get you onto our website, only to charge you anyway. When we say our service is totally free, that's because it really is, entirely. You can use as many disposable numbers as you want, as often as you like, and for any service you like, all for absolutely free. You won't even need to enter your card details. 
Do I Need To Register To Use Disposable Phone Numbers with 5001 – 7000 Messages Received? 
Not only is AnonymSMS's service totally free, but it also does not require you to register any personal details at all. We won't ask you for things such as your name, email, or number, because we truly do believe in a totally anonymous service. What would be the point in asking you to provide your number, when that's exactly what you're trying to avoid in the first place? So you can use our service knowing that your privacy – and your bank account – is protected. 
How Do I Access Disposable Phone Numbers with 5001 – 7000 SMS Received?
It will only take a couple of minutes of your time in order to access disposable phone numbers with 5001 – 7000 SMS received. And that's the very maximum. All you'll need to do is follow these easy steps:
Make sure you have a good internet connection, go on to the AnonymSMS website on your phone, mobile device, computer, or laptop.

Have an idea of the country code you want to use to receive your SMS verification, and stop at it when you're scrolling down the homepage 

From this list, select a specific number to use by double-clicking on it and double checking the number is listed as active. 

Now you're ready to use the disposable phone number! Enter it into the app you're trying to sign up to when prompted.

Your SMS will appear on the web page under the specific number. Refresh the page if it doesn't appear within a minute.
As you can see, it takes mere minutes to receive your SMS online on any of our disposable numbers. Repeat the process however many times you want to, all for free.
100% Internet Based,  No Need To Worry About Signal Strength 
You will no longer need to be concerned about whether or not you have enough mobile signal strength in order to receive your SMS verification message. That's because your message will be received over the internet only, and isn't reliant upon mobile signal strength. Yet another pro of using our disposable phone numbers online! 
| | |
| --- | --- |
| 🔷 Min time to receive SMS | from 22 seconds |
| 🔷 Price of received SMS | $0 |
| 🔷 New numbers added | Every Week |
| 🔷 Max SMS number | 45501 |