Temporary Phone Numbers for Messenger
If you're looking to use a temporary phone number for Facebook Messenger – either because you're new to messenger or you're simply looking to open up a second account or use a number that's not your own – then AnonymSMS can help you. We have many different temporary numbers, all newly added, to use on our site. Better yet, you can choose which country-code and area code you wish to use. All of our numbers are absolutely free to use with no registration required at all.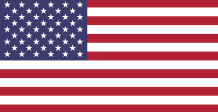 United States
schedule
Latest
9 Seconds ago
add_circle
Added
5 Days ago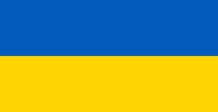 Ukraine
schedule
Latest
4 Minutes ago
add_circle
Added
3 Days ago
| Number | N of SMS | Country | Date publish |
| --- | --- | --- | --- |
| +447899128479 | 2208 | United Kingdom | 2023-03-17 18:45:26 |
| +380966218942 | 1969 | Ukraine | 2023-03-18 08:52:46 |
| +13322702784 | 9864 | United States | 2023-03-15 18:34:20 |
| +447555387970 | 1290 | United Kingdom | 2023-03-20 17:03:11 |
How Do I Use Temp Phone Numbers For Messenger?
If you're keen to use a temp phone number for Messenger but are unclear on how to do so, all you need to do is follow these steps. 
Load the AnonymSMS website

Once on the page, you'll see all of the different country-codes available to use

Stop at the specific country-code you want to use to a temporary phone number on

Then, you'll see the specific numbers available from that country

You can select the number you want to use by double-clicking on it

As long as it says the number is active, you're ready to use your temporary phone number for Messenger

Enter this number when prompted on the Messenger app

Await your SMS to be received on the website and that's it! Use as many times as desired, on however many different temporary numbers you wish.
Totally Free Numbers for Messenger
All of the numbers on AnonymSMS's website are totally free to use. So, whether you want to use a number from the US, the UK or somewhere in Europe, you have the luxury of choice in terms of which one to use, and will never be charged for doing so. You'll find that a lot of other temporary numbers available online are subscription-only, which means paying for their use. Apart from that, the only other options are either a 7 day free trial – which requires paying afterwards – or one or two other free sites that only have overused numbers which take a long time to receive your SMS.
How Often Are Numbers Added To AnonymSMS?
If numbers are left for too long for all to use, and too many SMSs get received, they can face burnout. This means that, due to the sheer volume of messages all trying to be delivered to one single number, they take a long time to be received, sometimes getting lost entirely. To avoid this, we make sure that new numbers are added on a daily basis and any older numbers are made inactive. Because of this, you'll always have new numbers to choose from each and every time you want to use temporary phone numbers for Messenger or anything else. 
Why Use A Temporary Phone Number for Messenger?
The whole world is turning to the use of temporary numbers for anything that is not for personal use. Why? Well that's quite simple to answer: using a temporary number for Messenger means that you won't need to compromise your own privacy by using your own. Using a personal number for digital registration or sign up means that it will be kept stored on their database and most probably used for sales and marketing purposes. The result? Unwanted calls and texts all trying to advertise services that you're not interested in. Using your own number could also mean that all of your digital accounts are linked, making it easier to track your online accounts, somewhat of a security risk. Why not protect your privacy and anonymity by using temporary phone numbers for Messenger and other services?
Why Does Messenger Need A Number?
In order to answer this, we first need to look into the matter of SMS verification. SMS verification is a service whereby you enter a number (historically your personal cell or mobile number) to receive a special code on. This code should then be inputted onto the Messenger (or any other services) app, which is the final stage of registration. It's an extra layer of authenticity which is needed to set up your account. Without entering this code, you will be unable to access the service. But as we've talked about above, we are all becoming reluctant to enter our own number for this due to it being stored and used for advertising purposes. This is precisely the reason that people turn to the use of temporary phone numbers for Messenger.
And There's No Details Needed in Order to Register?
Absolutely none at all! We will never ask you for any personal details such as name, email or number. This means we can ensure you maintain the entirety of your privacy and anonymity, the very reason you're probably looking to use our service in the first place! Use AnonymSMS today – absolutely free and no need to register whatsoever. 
| | |
| --- | --- |
| 🔷 Min time to receive SMS | from 9 seconds |
| 🔷 Price of received SMS | $0 |
| 🔷 New numbers added | Once in a week |
| 🔷 Max SMS number | 9883 |