+13322889689 United States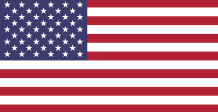 +13322889689
Refresh this page to get the new message
New messages will arrive in about 12 seconds
Anyone can see the message of this number
From
Text
Date
32665
2 Weeks ago
32665
2 Weeks ago
22395
2 Weeks ago
32665
2 Weeks ago
22395
2 Weeks ago
33479
2 Weeks ago
+18337104723
2 Weeks ago
22000
2 Weeks ago
22000
2 Weeks ago
+19194442869
2 Weeks ago
903400 senin Facebook kodun H29Q+Fsn4Sr
Onaylandı. Facebook'tan düzenli aralıklarla mesaj alabilirsin. Kapatmak için durdur veya daha fazla seçenek için yardim yanıtını ver. SMS ücretli olabilir.
Your OpenAI verification code is: 629171
FB-38119 Facebook onay kodun
Your Prolific verification code is: 623163
Your Fetch one-time security code is 552004. (Expires in 10 minutes.) K6EMC6msdH2
From:
+18337104723
2 Weeks ago
WAG I-SHARE ANG IYONG OTP. May bagong device na nagrequest ng access sa GCash account mo. Kung ikaw ito, ang OTP ay 507280. Kung hindi, scam yan at wag ibigay.
G-767695 is your Google verification code.
442196 is your YouTube verification code
From:
+19194442869
2 Weeks ago
Your Dingtone access code: 4683 Enter the code into Dingtone app to activate your Dingtone account.
Sim card information
Country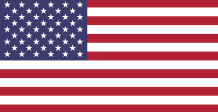 United States
Active since
2023-05-21 12:02:05
Other numbers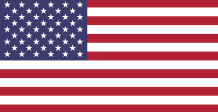 +16465418354
Number of SMS per Day of number +13322889689
| Date | N of SMS |
| --- | --- |
| 2023-05-23 | 832 |
| 2023-05-22 | 2250 |
| 2023-05-21 | 1975 |
Frequently Asked Questions
You won't be able to delete the messages yourself as they are public, but they will be deleted automatically after some time. 
AnonymSMS is extremely user-friendly. Simply choose the number you want and input it as if it were your own and wait for the SMS to appear on screen.
Yes, just pick the number you want to use and you'll receive the verification code needed.
The numbers listed on this site are standard numbers, and do not appear any differently because they are listed on our site.