+16467529173 United States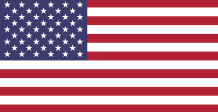 +16467529173
Refresh this page to get the new message
New messages will arrive in about 17 seconds
Anyone can see the message of this number
Frequently Asked Questions
Again, yes. You'll be able to open a Viber account on the country-code of your choice.
Sure, you are able to reuse an active number as many times as you'd like.
No, you're free to receive SMS online on AnonymSMS as many times as you wish. 
It is totally safe to use AnonymSMS for verification, no different to using your own number.