+16468295599 United States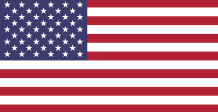 +16468295599
Refresh this page to get the new message
New messages will arrive in about 8 seconds
Anyone can see the message of this number
From
Text
Date
+14698361884
2 Months ago
78156
2 Months ago
+16505252916
2 Months ago
+18336401079
2 Months ago
37542
2 Months ago
94696
2 Months ago
41816
2 Months ago
33479
2 Months ago
27800
2 Months ago
+16065591321
2 Months ago
From:
+14698361884
2 Months ago
New BitSPOT Login || WWW.BITSPOT. VIP || Username:Laomei Pa*sword:526634 BaIance:67.03 BTC
Your Coinbase verification code is: 1069425. Don't share this code with anyone; our employees will never ask for the code.
From:
+16505252916
2 Months ago
Your Roblox security code is: 806585
From:
+18336401079
2 Months ago
Onay kodunuz: 863-078.
Your Link verification code is: 276086. To stop receiving these messages, please visit support.link.com/sms-opt-out?id=4Mg48Bhm0msGgUI6gEYAQ
TaskRabbit: Randy said: "No just 1" If you'd like to respond to your Tasker, please DO NOT reply to this message. Use the link below to chat directly through the Taskrabbit app or website. Reply STOP to opt-out of messages from Taskrabbit. https://www.taskrabbit.com/x/c21494
Walmart MoneyCard: Your mobile verification code is 445677. Don't share this code with anyone, and we will never call to ask for this code.
Your Fetch one-time security code is 399709. (Expires in 10 minutes.) K6EMC6msdH2
Here is your 1 Free Super Shine Wash to use at our Hebron location: https://ospt.me/foJ10 Stop2Stop,Help4Help Msg&DataRatesMayApply
From:
+16065591321
2 Months ago
Welcome to Bingo Bling! Use 833912 as your one time verification code
Sim card information
Country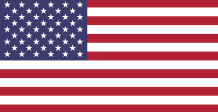 United States
Active since
2023-09-23 05:22:43
Other numbers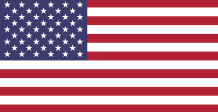 +16462066044
Number of SMS per Day of number +16468295599
| Date | N of SMS |
| --- | --- |
| 2023-09-24 | 743 |
| 2023-09-23 | 2977 |
| 2023-09-22 | 284 |
Frequently Asked Questions
It is totally safe to use AnonymSMS for verification, no different to using your own number.
Yes, just pick the number you want to use and you'll receive the verification code needed.