+13322702784 United States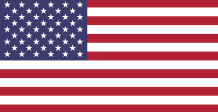 +13322702784
Refresh this page to get the new message
New messages will arrive in about 7 seconds
Anyone can see the message of this number
Frequently Asked Questions
Yes, you'll be able to open a WhatsApp account on the country-code of your choice.
Numbers become inactive after some time, and only if they become overused. This is to ensure the efficiency of the SMS service.
You won't be able to delete the messages yourself as they are public, but they will be deleted automatically after some time.