Free Phone Numbers with 7001 – 12000 SMS Received
If you're looking to use a free phone number with 7001 – 12000 SMS received specifically, you're not alone. This is precisely why AnonymSMS makes sure to always have lots of free phone numbers with 7001 – 12000 SMS received readily available to you to use. Our numbers are totally free to use and require absolutely no registration at all.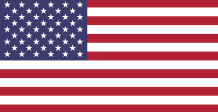 United States
schedule
Latest
51 Seconds ago
add_circle
Added
4 Days ago
Totally Free Access To Phone Numbers with 7001 - 12000 SMS Received
Believe it or not, it is totally free to use phone numbers with 7001 – 12000 SMS received on our website. There are a lot of other services out there that charge you top dollar for exactly the same experience, even if they may sugarcoat it with promises of free trials. This is why we decided to do things differently, and actually be totally honest about the service we offer, and not try to lure you in, only to charge you later on. So you can be sure that as soon as you arrive on our website, from beginning to end, you'll never be charged a cent to use our phone numbers to receive SMS online, ever. 
The Importance of Phone Numbers with 7001 – 12000 SMS Received
There's only one issue with having free phone numbers for all to use: the possibility of them becoming overused and thus facing overburn and delays. This is because a number can only cope with a certain amount of SMSs being received, and this number is believed to be around the 12000 mark. This is exactly why none of our numbers will ever receive more than 12000 SMSs. At this stage, we make these numbers inactive, so you can be sure that your SMS verification message will always be received quickly and without issues or delays. 
Which Other Numbers Are Available?
We have received SMS on various numbers ranging from 0 to 12,000. We have categorized these numbers into four groups:
If a number has received fewer SMS, it means that fewer platforms have been verified, resulting in higher availability. The most popular platforms such as Facebook, Telegram, OpenAI, and others are quickly used once a new temporary number is published. Therefore, it is advisable to first check the numbers that have received fewer SMS.
How Often Are New Numbers Added?
As soon as we make a number inactive, we make sure that we add a brand-new number in its place. This way, you'll always have plenty of different numbers to choose from. So for argument's sake: say you used one of our new numbers every single day to receive SMS verification for different apps or websites, and you'd be able to do so on a new number each and every time. Even if we don't need to make a number inactive, we'll still make sure a fresh new one gets added every day anyway. This is just one example of how we go above and beyond for our users. 
How Do I Access Free Phone Numbers with 7001 – 12000 SMS Received?
Using a free phone number with 7001 – 12000 SMSs received is surprisingly easy on our site. All you'll need is a stable internet connection and a device to access it on. Then, simply follow the below steps:
Go onto the AnonymSMS website on your chosen device

On the website, we have listed all of our country-codes on the homepage to make the process even quicker. Scroll down to the number you wish to use

Then, you'll be able to select a specific number on your chosen country-code. This could be based on area-code or perhaps you want to simply select one randomly

Double-click on the number to use, then you'll be able to see how many SMSs have been received and whether it falls into the 7001 – 12000 category.

If the number is suitable for you, enter it into the app or service you're trying to register with, when prompted by them

That's all you need to do. Simply wait for your SMS verification to be received on our website under that number and repeat the process for any other app or service you want to register with. It really is that quick and easy!
Do I Need To Register To Access Free Phone Numbers with 7001 – 12000 SMS Received?
We require absolutely no registration whatsoever. This means that you won't be required to part with any personally identifiable information, ensuring that your privacy and anonymity are maintained at all times. We understand that people look to use our service so that they don't have to compromise their privacy by entering their personal numbers into these apps, so it would make little sense for us to ask for the very thing you're trying to keep private in the first place. So not only is our service entirely free, it is also without any need to register to enter any personal details at all. 
What Is SMS Verification?
SMS verification consists of an authentication code that is ordinarily sent to your personal cell or mobile number. It exists to add an extra layer of authentication to your account, and without entering it, you will be unable to complete the registration process and thus access the service that you want to. Yet, receiving it on your own personal number is no longer necessary, and you can ensure your privacy and security by receiving it online on services like AnonymSMS for free instead.
| | |
| --- | --- |
| 🔷 Min time to receive SMS | from 17 seconds |
| 🔷 Price of received SMS | $0 |
| 🔷 New numbers added | 2 times a week |
| 🔷 Max SMS number | 32110 |